Improving Bulk Import and Export in Hyku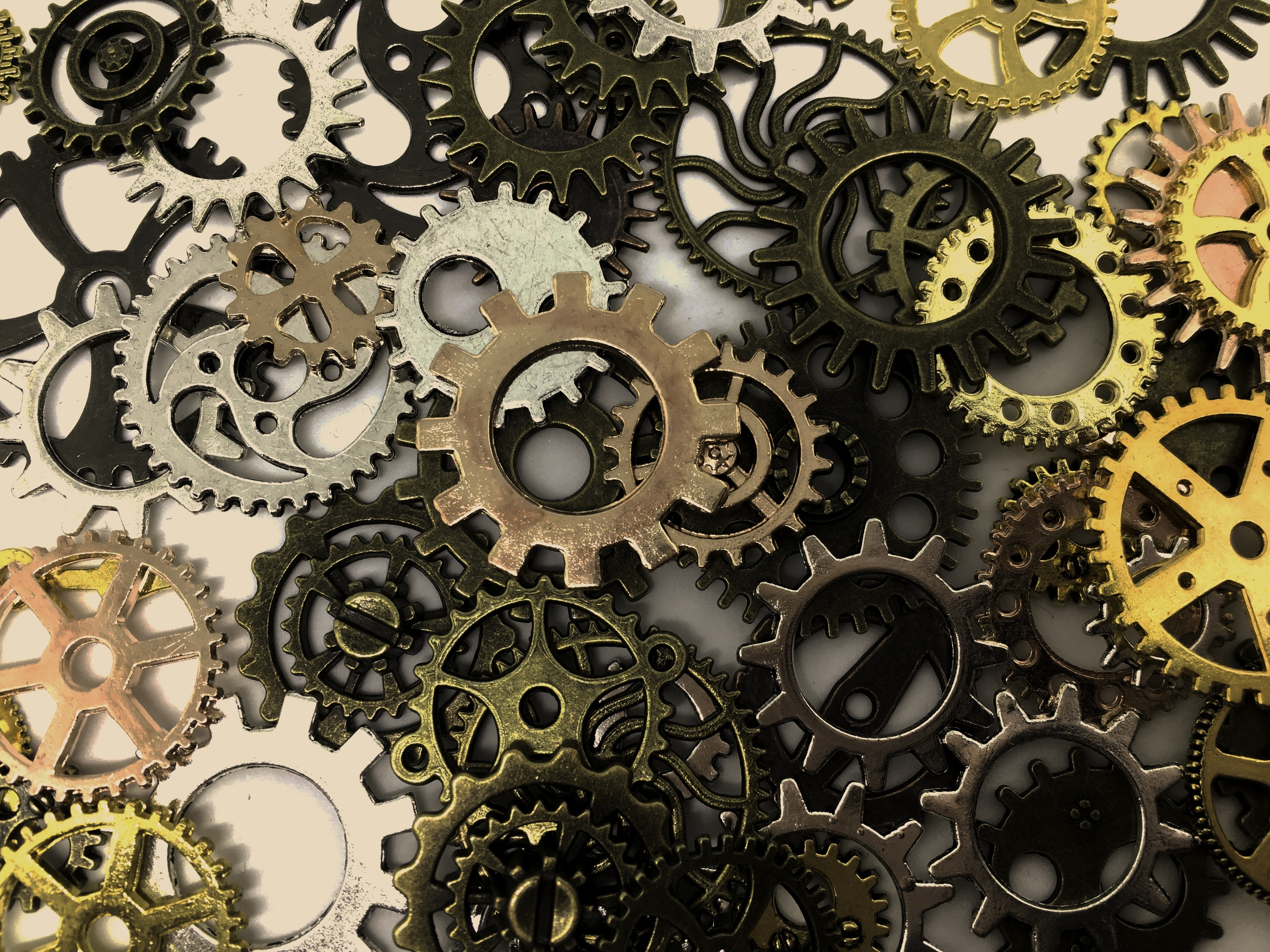 (Feature photo by Pixabay.)
Introduction
Back in 2020, we wrote a duo of blog posts about bulk upload: part one examining the background of batch operations and why they are challenging, and part two talking about our specific work selecting and installing the Bulkrax importer tool into the shared Hyku for Consortia repository Hyku Commons. Today, we are writing about the wrap-up of a recent development sprint to improve Bulkrax importing and exporting.
In the user satisfaction survey performed at the kickoff of the Reducing Barriers to Hyku Adoption IMLS grant, we found that "Uploading and creating works in batches" was one of the areas that users were least satisfied with. The recent UX report on Hyku Commons administrative functionality similarly highlighted batch workflows as an area requiring attention.
In order to respond to user feedback about batch/bulk import, and to further add functionality for users to be able to export data, Hyku for Consortia worked with SoftServ (formerly known as Notch8) to complete a development sprint around import and export.
Process
Over the spring and summer of 2022, SoftServ upgraded Hyku Commons' Bulkrax utility to introduce several functional improvements and bug fixes. They also improved the ingest data display, particularly resolving inaccuracies around the number of entries processed, entry failure, and the total number of entries. The import status message was also corrected to indicate when imports are successful and to provide a link to the imported work.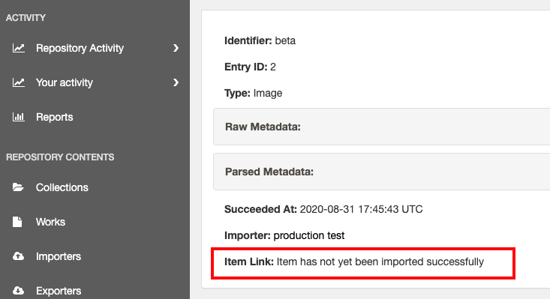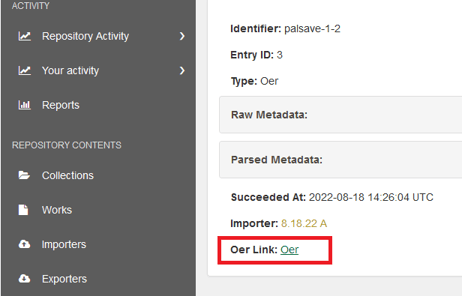 SoftServ also introduced improvements to Bulkrax's export functionality and user interface. According to Hyku for Consortia's specifications, the ability was added to export all descriptive metadata, available provenance, administrative data, and structural and technical metadata needed to reconstruct works if available. Also added was functionality to export digital objects and their thumbnails, as well as a complete manifest of downloaded materials using a bagit integration.
Results
In summary, this sprint resulted in the following for Hyku Commons:
Upgraded Bulkrax functionality and bug fixes
Fixes to the display of inaccurate import data and status messages
Ability to export data necessary to reconstruct works
Metadata export for works, items, and collections
Export of digital objects and their thumbnails
Bagit integration for export
The Hyku Commons User Guide and Training Video Playlist are being updated to reflect the new Bulkrax importer and exporter functionality.
Next Steps
We will continue to support our users' utilization of import/export, and note any problems and suggested improvements. Soon, we will re-survey Hyku Commons users regarding their satisfaction, and we hope to see improvements in the area of "Uploading and creating works in batches" based on the completed work. We also invite other Samvera users to take advantage of the Bulkrax improvements sponsored by Hyku for Consortia.
Further next steps for our project are to continue working on the development sprint currently underway — an upgrade of our instance from Hyku 2.1 to 5. This sprint will bring forth many desired improvements, including improved reporting analytics, which was another where users expressed dissatisfaction. We look forward to providing Hyku Commons users with improvements in this area.
Continuing data collection is taking place in order to identify and assign priority to other gaps in functionality, especially those that present a barrier to Hyku adoption. We expect metadata flexibility to be the next area for development post-upgrade, as suggested by the first satisfaction survey and UX report.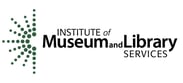 This project was made possible in part by the Institute of Museum and Library Services, LG-36-19-0108.